Cultivating e-Commerce Channels for
Niche e-Tail Markets
Ready2GrowTrading, a division of Plan B Trade Partners, LLC, develops and manages electronic channels for emerging e-tail markets.

About Us
Since 2009, our mission has been to identify unique, product-driven opportunities, and then bring to market the top brands within these target trades.  Committed to providing only top quality products, and using the most secure and efficient technologies, we promote e-tail growth and provide unparalleled service to B2C Customers and B2B Partners.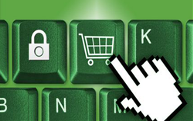 MyCritterPetSupplies.com 
A leading pet e-supplier of toys, healthy treats, training aids, furniture, containment units, grooming essentials, and everything "Critter".  We sell to consumers, groomers, veterinarians and farm personnel. With a strong commitment to safe and secure online ordering, fast delivery and quality customer service, we provide the top brands for Critters and their humans throughout the United States.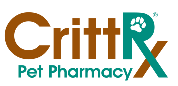 CrittRx.com
At CrittRx Pet Pharmacy, we provide peace of mind to pet owners, veterinarians, and ALL animal caregivers who prefer to shop for pet meds online.  Offering discounts on name brand & generic prescription and OTC medications, veterinary medical supplies and natural health alternatives, CrittRx keeps America's Critters healthy and safe with our 100% Quality Assurance Guarantee.

AngelMedicalSupplies.com 
Angel Medical Supplies offers discounts on thousands of the highest quality home health care products avaliable on the internet. With online ordering, fast delivery and compassionate customer service, we provide the top brands in home medical equipment and disposable medical supply products to practionitioners, caregivers, families and individuals across the nation.